Why Finding Christian Community in College Matters
Read Time 6 mins | Written by: Cairn Admissions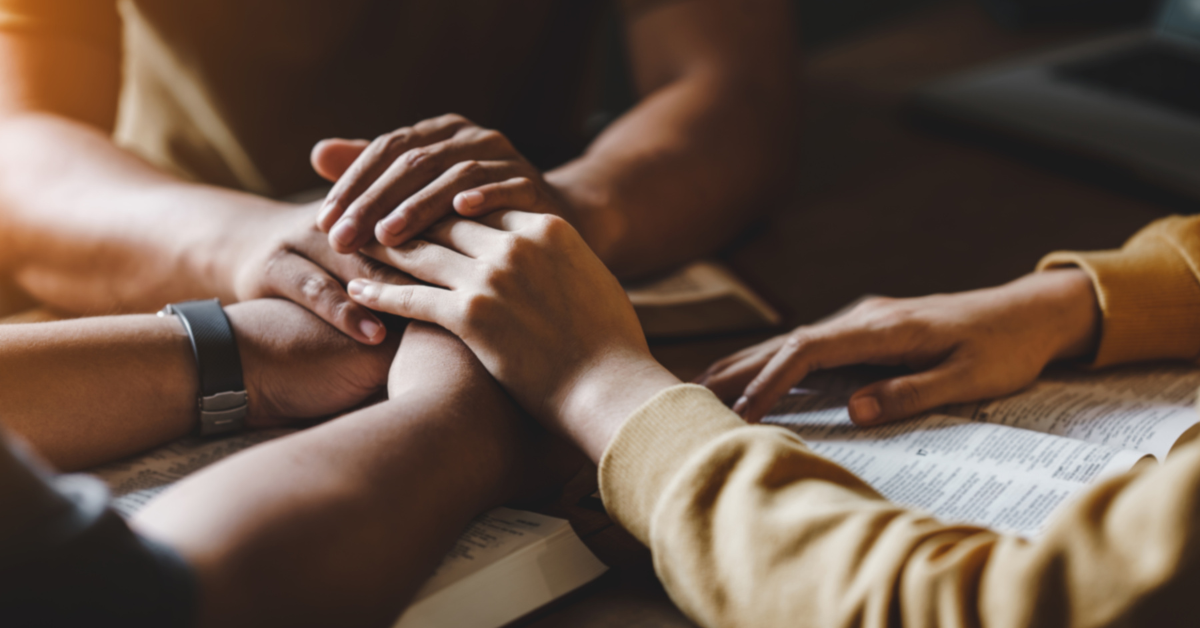 College can be an exciting time, but it can come with many challenges and adjustments. Starting college might be your first time living more independently and taking charge of your schedule. This freedom comes with an added responsibility and choices that you must make regarding your Christian faith.
We've collected some of the most common challenges you might face in adjusting to college life as a Christian, as well as our thoughts on the importance of finding a solid Christian community as soon as you can when you start college.
Challenges to Christianity in College
When entering your college years, it's essential to understand that it's a transition period. Leaving your high school community can feel daunting, and there are certainly challenges to keeping your Christian walk when you're away at university.
Here are a few of the challenges to your Christian faith that you may face while in college:
Culture Shock
As you start college, there's a potential clash of values and worldviews that you might experience. This culture shock is especially relevant if you decide to attend a secular university after growing up in a Christian education environment. However, Christian university students may also wrestle with different cultures and worldviews they encounter in college.
Whether you attend a faith-based university or not, the college environment is diverse. That diversity can help you understand the world from someone else's perspective, and it can grow your empathy and compassion towards others. Remember that everyone is entering a new environment, not just you.
Loneliness and Isolation
It can be challenging to make friends right away in college, and you may feel like you're floundering in unfamiliar social waters for the first time. The search for friends and like-minded individuals can feel even more complex for a Christian student at a secular university, but it's not impossible! Remind yourself in the waiting period that isolation doesn't last forever.
Finding friends who think like you and stand for the same things you do can be difficult, but it's worth it to look for those relationships and spend intentional time investing in them.
Faith Exploration and Identity
As you face a new learning environment, you might question your faith. This is expected and okay! You're in a new situation with more freedom and different perspectives than you're used to. Your college years are an excellent opportunity to make your faith your own and establish healthy spiritual habits.
The foundation you build in college can set you up for a lifetime of commitment to God and His word. However, it can be challenging to make time for spiritual things with the workload that college brings, not to mention all the new social opportunities you'll find yourself with. Taking the time to question your beliefs and invest in your spiritual growth will help you in college and whatever vocation you choose later.
Moral and Ethical Dilemmas
As you make new friends in college and encounter new situations, you may find yourself in positions that challenge your convictions and require some extra discernment. It can be easier to decide what you would do or say in a hypothetical situation, but it's much harder to make a godly choice in the moment. Taking time to start your day in prayer and ask God for wisdom for anything you'll face throughout your day can help you approach your tasks and social situations with more presence of mind.
The Importance of Christian Community in College
Finding a Christian community in college is vital since college comes with so many new challenges and potential pitfalls. Here are some ways the Christian community can help you thrive in college.
Emotional and Spiritual Belonging
Being part of a Christian college community gives you a sense of belonging. You'll feel part of something bigger than yourself and be able to rely on your brothers and sisters in Christ when you need prayer or help with anything. You'll find a shared understanding with those in your Christian community since you'll approach situations with a shared worldview and biblical foundation. The emotional support from this Christian community is also essential, as they can remind you of Biblical truth when you're experiencing trials and temptations.
Spiritual Growth and Nurturing Faith
Engaging with other Christians in fellowship, worship, Bible studies, and discipleship opportunities all help you deepen your faith and grow spiritually. When you invest in your spiritual life through community, you begin to see God's love through different perspectives, and you can understand facets of His character through the testimonies of your community.
Nurturing your faith through communing with others also helps you grow in how you interact with believers and nonbelievers.
Accountability and Encouragement
Engaging in Christian community offers accountability and encouragement. By letting others into your life, you'll have people spurring you on to live out your faith in word and deed, and you'll have friends to cover you in prayer when faced with ethical decisions.
We aren't meant to live in isolation or to try to live out our Christian walk alone. A dedicated community that helps you stay on track with your spiritual goals and victory over sin can help you grow in your faith tremendously.
Guidance and Mentorship
It's essential to have mentors and role models in your life. Seeking out those further along in their spiritual walk and asking them to mentor you gives you access to a wealth of wisdom and spiritual direction. Mentors and role models can help you have more guidance in your academic life and life outside of school. They can pray for you, give you godly counsel, and help you get involved in ministry.
Fellowship and Friendship
Making college friends who share your values and beliefs is a blessing. In your college years, you can foster companionship, mutual encouragement, and shared experiences with people who understand your faith and support you in your pursuit of Christ. It's important to have friends who will lift you up when you fall and help you grow in your faith.
How to Find a Christian Community in College
Finding a Christian community in college takes time and dedication. Whether you're on a secular campus or a faith-based one, investing in a Christian community will help you make the most of your time in college. Here's how to find and foster Christian community during this pivotal time in your life:
Seek Out Campus Ministries and Christian Organizations
Most college campuses have their own chapters of faith-based student organizations. Whether it's a student club at a Christian university or a branch of a larger campus ministry like Cru, research what your school has to offer. You can usually find this information on your university's student life page.
At Cairn University, several student organizations are dedicated to fostering faith and ministry.
Attend Church and Faith-Based Events
Attending church is a significant part of spiritual growth. Take some time near the beginning of your college years to find a local church that you enjoy going to, that challenges you, and that you can see yourself getting involved with. Investing in a spiritual body while being poured into it is crucial to your development and faith journey in college.

It's a good idea to attend faith-based events on and off campus to better understand the local body of Christ where you're studying and how you can get involved in ministry. Cairn has many local churches near campus.
Engage in Small Groups and Bible Studies
Go beyond the growth from Bible classes and church on Sundays. Joining a small group or Bible study can help you foster deeper relationships and spiritual growth than you would find alone. Here, you'll get to know your peers and mentors on a deeper level and dive deeper into the Word together. You'll be able to ask questions about different Bible passages and your walk, and you'll be encouraged to continue in your faith.
Utilize Online Platforms and Social Media
Social media can help you find a community beyond yourself, especially a Christian community. Don't be afraid to seek out Christian circles and meet up with your peers who you meet online. Utilizing your platform and social circles online can help you find people you have faith in common with.
You're Not Alone in Seeking Out Christian Community: Cairn University
While finding a Christian community at college can be difficult, whether you're on a Christian campus or not, it isn't impossible. It's worth the effort to find a like-minded community to help you adjust to college life and help you overcome any culture shock or ethical dilemmas you have.
Make the time to look for Christian friends and mentors actively, and you'll be on your way to experiencing vibrant student life throughout college. Your Christian community will help you with emotional support, spiritual growth, and meaningful friendships during your college years.
At Cairn University, Christian community is at the heart of all we do. Having mentors and friends who speak truth into your life is crucial to your spiritual development and success as a student. That's why we encourage local church attendance, service opportunities, chapel attendance, Bible and theology courses, and more. Our student life is rooted in the importance of Christian community and living out our walks towards one another and the world beyond campus.
But don't just take our word for it. Schedule a visit to Cairn and experience what the community on our campus feels like for yourself. Or, you can check out our new resource on the importance of choosing a Christian education.